My friend Andrew Seidel, an attorney for the Freedom From Religion Foundation, has an op-ed in a Knoxville newspaper hammering Tecky Hicks, a Baptist preacher and Christian theocrat who sits on the Hawkins County Board of Education. Hicks thinks his religious beliefs hold precedence over the Constitution and the law.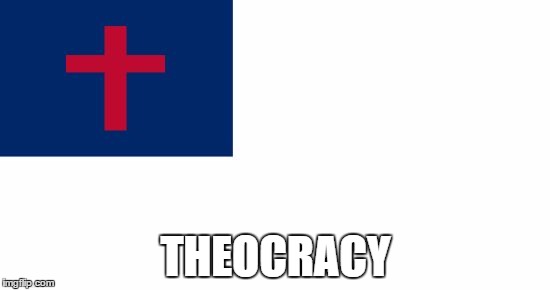 Tecky Hicks is a Baptist preacher first, and an American second. He claims that his religion trumps the law and, as a result, he needs to resign from public office.

Hicks sits on the Hawkins County Board of Education, and recently he was the sole vote against allowing a Gay-Straight Alliance to form at Volunteer High School, even though this is required by the law (a law, incidentally, pushed by Christian lobbyists and law firms).

But to Hicks, the rule of law didn't matter. He declared that his Bible "supersedes the Constitution of the United States, the Bill of Rights, the Magna Carta, the Mayflower Compact, our board policies, the state constitution, and everything else."…

But he's also unfit because he has openly declared that his oath of office — in which he promised "to support the constitutions of Tennessee and the United States and to faithfully perform the duties of the office" — is subservient to what he believes his god has said.
He's absolutely right. Declaring that your religion supersedes the Constitution should be an automatic disqualification from holding any public office.