The House and Senate reconvened on Thursday, as expected, and then quickly closed up shop and went home because it was obvious that they did not have the votes to get done what Trump wants done and Trump is digging in his heels and refusing to budge. That means the government shutdown will almost certainly last until at least after January 3rd, when Democrats take control the House.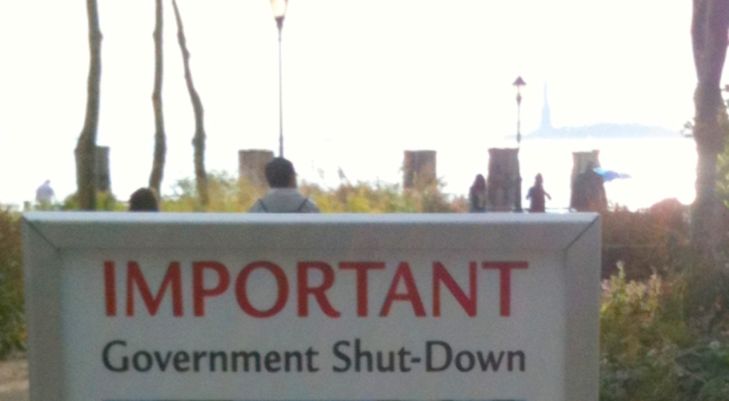 Trump retreated from public view, hurling insults at Democrats over Twitter, as the House and the Senate convened for just minutes before gaveling closed until next week. During the brief session in the House, Republicans shot down a Democratic attempt to vote on legislation to reopen the government.

The halls of the Capitol were largely vacant, and leaders' offices were shuttered. There was no sign that negotiations were taking place. Instead, the two sides traded public recriminations…

The country on Thursday entered the sixth day of a government shutdown that has closed a quarter of the federal government and furloughed an estimated 350,000 workers, sending them home at risk of losing paychecks during the holiday season. Barring a surprise resolution, it will become the second-longest shutdown of the decade when the new, divided Congress convenes next week to open its 116th session.
It certainly isn't a surprise that Trump doesn't give a damn about those 350,000 workers. When has he ever cared about workers? All he has done is not paid the bills for their services. That's been his business model for decades. Besides, he tweeted out that most of them were Democrats anyway, from which one can only presume he means to say that they deserve it. The cruelty and indifference of the man simply knows no bounds.