After Donald Trump made the snap decision to pull out of Syria "now" and declaring that we had defeated ISIS, his Defense Secretary resigned and even his closest allies and advisers have tried to get him to walk it back. Now National Security Adviser John Bolton is continuing the Keystone Cops act by contradicting everything Trump said about it in the first place.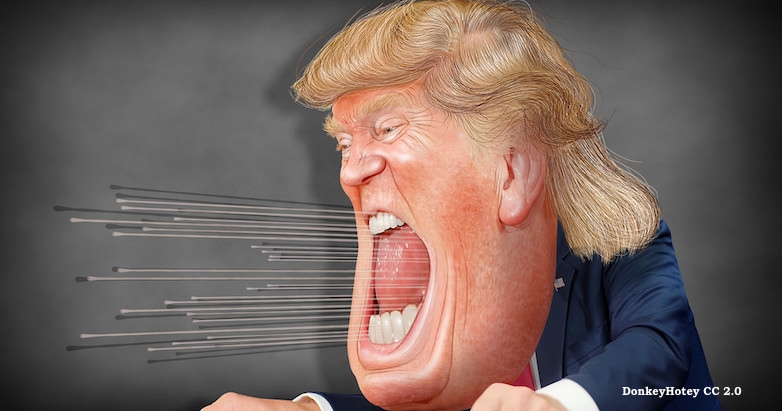 White House national security adviser John Bolton on Sunday outlined conditions for a U.S. troop departure from Syria that appeared to contradict President Trump's insistence less than a month ago that the withdrawal would be immediate and without conditions.

Speaking during a visit to Israel, Bolton said that certain "objectives" must be achieved before a pullout could take place. "The timetable flows from the policy decisions that we need to implement."

Bolton acknowledged that pockets of the Islamic State remain undefeated and that a quick U.S. pullout could endanger U.S. partners and allies in the region, as well as U.S. forces themselves.

Trump, who has declared the battle won against the militants, and just two weeks ago said he refused military entreaties for more time, said Sunday that he remained committed to the withdrawal but told reporters: "I never said we're doing it that quickly."
Yes, actually, you did. ""Our boys, our young women, our men, they're all coming back and they're coming back now. We won," you tweeted. On that Christmas trip to Iraq you told the troops, "They said again, recently, 'Can we have more time?' I said: 'Nope. You can't have any more time. You've had enough time.' We've knocked them out. We've knocked them silly." And in another tweet you declared, "We have defeated ISIS in Syria, my only reason for being there during the Trump Presidency." And now…hey, we haven't defeated ISIS and we'll be staying there until we do.
This is why you don't make major public policy decisions on a whim. This is why you don't conduct foreign policy on Twitter. This is why you consult with the Defense Department, the State Department and our allies and make a thoughtful decision rather than an off-the-cuff tantrum after speaking to no one and informing no one of that decision. This is why you never, ever elected a thoughtful buffoon like Donald Trump to any office at all.