Trump went on another Twitter rampage on Monday and he didn't just kill irony, he killed it, set the body on fire and shot it into space. The most dishonest man ever to occupy the White House actually accused others of not caring about the truth and becoming "crazed lunatics." Seriously.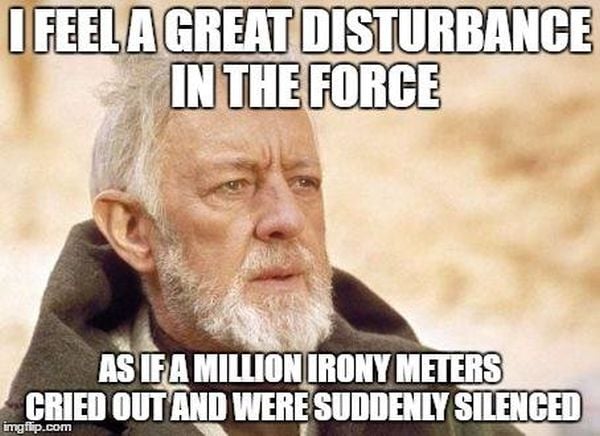 With all of the success that our Country is having, including the just released jobs numbers which are off the charts, the Fake News & totally dishonest Media concerning me and my presidency has never been worse. Many have become crazed lunatics who have given up on the TRUTH!…

— Donald J. Trump (@realDonaldTrump) January 7, 2019
I think perhaps it's time we make psychological projection an Olympic event. Trump would win the gold medal every time as long as he's alive. At this point, he might as well just have one big eye in the middle of his forehead that shoots out a beam of light. Every accusation is a confession. Never, ever forget that.