That mystery corporation from another country that has been fighting to quash a subpoena from the Mueller investigation has lost its final appeal. The Supreme Court rejected the appeal, leaving a lower court order in place that forces them to comply with that subpoena and turn over the documents Mueller is seeking.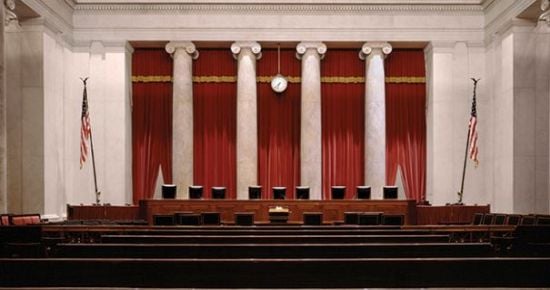 The Supreme Court on Tuesday left in place a lower court order requiring an unnamed foreign-owned corporation to comply with a subpoena said to be part of special counsel Robert S. Mueller III's investigation of Russian interference in the 2016 election.

The court dissolved a temporary stay that had been put in place by Chief Justice John G. Roberts Jr. In a short order, it did not give a reason for the decision, nor did it note any dissents.

The entity that is the subject of the cloaked legal battle — known in court papers simply as a "Corporation" from "Country A" — is a foreign financial institution that was issued a subpoena by a grand jury hearing evidence in the special counsel investigation, according to two people familiar with the case.
This is the first time the Supreme Court has ruled on any aspect of the Mueller investigation, but it surely won't be the last. You can be sure that when Mueller's report is ready, Trump will file every imaginable lawsuit they can think of to prevent it from being made public. Whoever this corporation is, this must be an important issue for Mueller, so one can surmise that the information they seek will be very valuable.