The Washington Post reports that Trump was so intent on keeping the conversations he's had with Putin secret that he has hid them from his own senior officials and even ordered his translator not to speak to anyone about what was said. This should send up a huge red flag, on top of all the others.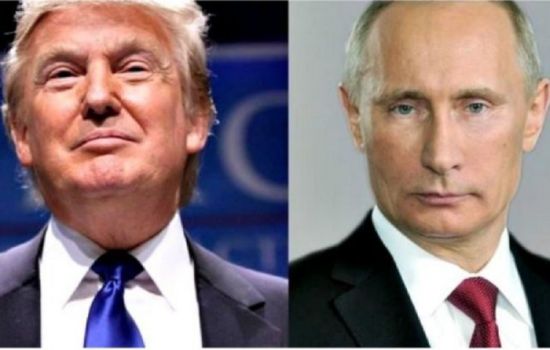 President Trump has gone to extraordinary lengths to conceal details of his conversations with Russian President Vladi­mir Putin, including on at least one occasion taking possession of the notes of his own interpreter and instructing the linguist not to discuss what had transpired with other administration officials, current and former U.S. officials said…

The constraints that Trump imposed are part of a broader pattern by the president of shielding his communications with Putin from public scrutiny and preventing even high-ranking officials in his own administration from fully knowing what he has told one of the United States' main adversaries.

As a result, U.S. officials said there is no detailed record, even in classified files, of Trump's face-to-face interactions with the Russian leader at five locations over the past two years. Such a gap would be unusual in any presidency, let alone one that Russia sought to install through what U.S. intelligence agencies have described as an unprecedented campaign of election interference.
This fits a longstanding pattern of Trump and those around him hiding their meetings and discussions with Putin and other Russian government officials, even violating federal law to do it. We now know of more than 100 meetings that took place between the Trump campaign and transition and I don't believe even a single one was disclosed on the forms that must be filled out to get a security clearance. That is a federal crime. And isn't it convenient that only the meetings with Russians were the ones that were "forgotten" when filling out those forms?
And then we have the ever-changing stories. Because the FBI tracks all communications with Russian officials in the United States, they know when they're being lied to about such discussions. That's why they opened the investigation into Michael Flynn in the first place. So when they find out the FBI knows about them, they then say "Well sure, we talked to them, but not about anything important." Then when they find out the FBI has recordings and transcripts of the conversations, the story changes again. It's been an incredibly consistent pattern of concealment and lies. Clearly they're hiding something. And you can bet that Mueller knows what it is.