Attorney General nominee William Barr provided written testimony to the Senate Judiciary Committee, which is set to take up his nomination this week, pledging to allow Robert Mueller to complete his investigation without interference and to release the findings to Congress and the public when they're finished.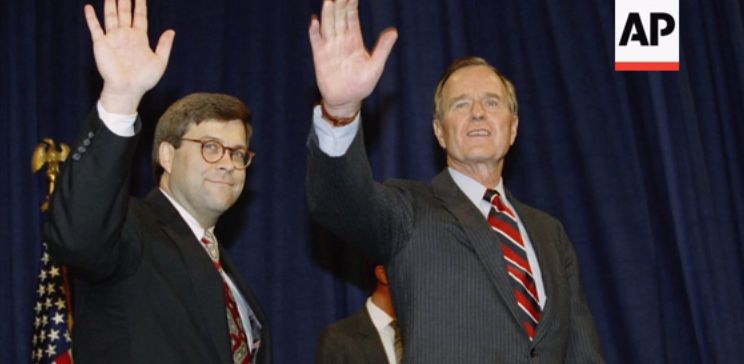 Attorney General nominee William P. Barr said in written testimony released Monday that he would let Special Counsel Robert S. Mueller III finish his investigation of Donald Trump's campaign without political interference and that it was "very important" Congress and the public be informed of the results…

Of the investigation into whether Trump's campaign coordinated with Russia to influence the 2016 election, Barr said it was "vitally important that the Special Counsel be allowed to complete his investigation," and that he had confidence Mueller, who he considered a friend, would handle the matter properly.

"If confirmed, I will not permit partisan politics, personal interests, or any other improper consideration to interfere with this or any other investigation," Barr said. "I will follow the Special Counsel regulations scrupulously and in good faith, and on my watch, Bob will be allowed to complete his work."
This is good news. I'm still opposed to his nomination for many other reasons. He is exactly the kind of "tough on crime" guy we don't need. His policies are what cause mass incarceration, which should be this country's eternal shame (we have 5% of the world's population but 25% of its prison inmates). But I'm glad that he is taking such a strong stand here on the independence of the Mueller investigation.