After saying in his prepared testimony for the Senate Judiciary Committee that it's very important that Robert Mueller's final report be released to both Congress and the public, Attorney General nominee William Barr then contradicted himself during questioning and said he wouldn't commit to releasing it.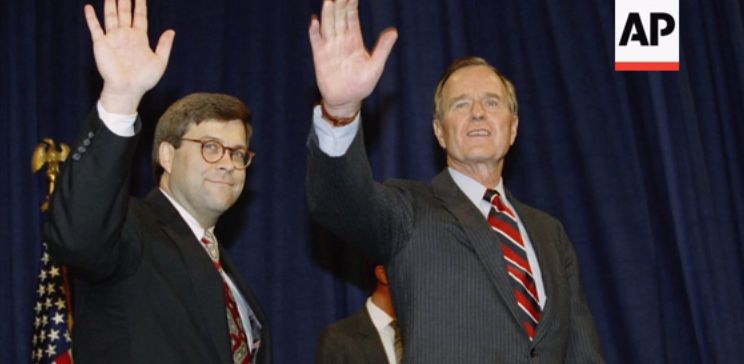 In a chippy back-and-forth with Sen. Mazie Hirono (D-Hawaii), Barr cast doubt on the notion that Mueller's report might be made public.

"The rules I think say the special counsel will prepare a summary report on any prosecutive or declination decisions, and that shall be confidential and be treated as any other declination or prosecutive material within the department," Barr said.

Declination memos are written by Justice Department officials when they decline to file charges against individuals, essentially ending an investigation.

Barr said the attorney general is responsible for notifying Congress and reporting "certain information" once the investigation ends, and he sought to assure lawmakers that he would be as transparent as regulations allow. "It's really important to let the chips fall where they may and get the information out," he said.
He's just plain contradicting himself. And what he has wrong is that Mueller's report will not just be a declination memo, especially since DOJ regulations forbid charging the president with a crime. That means any report will automatically decline to indict Trump. But that report is far more than that. It's purpose is to lay out the facts for both Congress and the public, which then get to determine whether the one form of accountability that can be exercised over the president — impeachment — should be invoked. Senators should refuse to vote for him without a solid pledge to release the report.