Sean Hannity is adopting a favorite tactic of the Q Anon crackpots, who are always predicting that something huge is about to happen….any minute now. Wait for it. Any…minute…now. It never happens, of course. Hannity is doing the same thing, claiming that Trump has secret proof of massive corruption that he's going to reveal…any minute now, just you wait.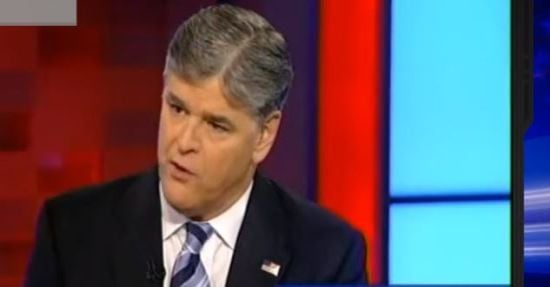 SEAN HANNITY (HOST): Comey deserved to be fired. Sally Yates deserved to be fired. A lot, frankly, there are a bunch of people still there that need to be fired. And if we're going to have equal justice under the law, which I hope the new attorney general will bring, and equal application of our laws, then a lot of things are going to change very very quickly here. And maybe we're beginning to see the work of John Huber, who was appointed by Jeff Sessions, you know, on leak issues, maybe now that work is coming to fruition. We still have Michael Horowitz, the Inspector General, he is to report back on FISA abuse, we already know that did take place. We know that the president has five different buckets of information that he's holding, in his hand, that will reveal corruption at levels we never dreamed or we never thought of.
I wouldn't hold your breath waiting for it. If Trump's going to reveal terrible corruption, it can only come in the form of a confession.