House Speaker Nancy Pelosi requested that President Trump postpone his State of the Union address until after the government shutdown is over. In retaliation, Trump has now canceled the Air Force plane that was to be used by Pelosi and a Congressional delegation to fly to Afghanistan and meet with the troops.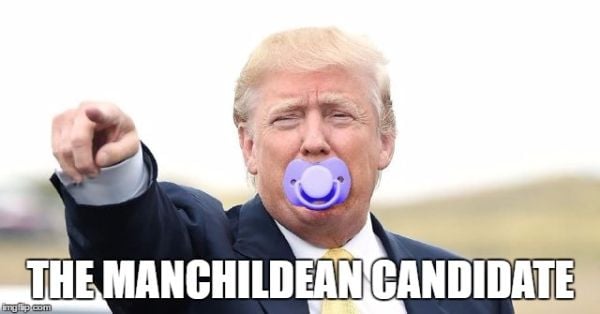 President Donald Trump said Thursday that he was canceling Speaker Nancy Pelosi's previously undisclosed trip to war-torn Afghanistan, telling the woman second in line to the presidency that she can't use a military jet but is welcome to fly commercially if she wants.

A U.S. Air Force bus loaded with lawmakers, including Reps. Adam Schiff, D-Calif., Stephen Lynch, D-Mass., Elaine Luria, D-Va., and Mark Takano, D-Calif., held in place near the Capitol and returned to the building to let passengers off about 3 p.m. Thursday.

Trump's letter, which cited the ongoing partial government shutdown as the reason for his decision, comes a day after Pelosi told the president he should postpone his Jan. 29 State of the Union address or submit it in writing because the Department of Homeland Security hasn't been funded for the current year.

"Due to the Shutdown, I am sorry to inform you that your trip to Brussels, Egypt and Afghanistan has been postponed," Trump wrote. "In light of the 800,000 great American workers not receiving pay, I am sure you would agree that postponing this public relations event is totally appropriate."
There are several things that prove this is just a petty stunt by our toddler-in-chief. First, the Pentagon budget is already funded and it is not included in the shutdown (unlike the Secret Service, which would be tasked with protecting the State of the Union event). Second, Trump himself went to Iraq during the shutdown, so he's applying a double standard. And third, First Lady Melania Trump took an Air Force jet to Mar-a-Lago early in the shutdown and again yesterday. The man is literally like a toddler throwing a tantrum. A 72 year old child.