Michael Cohen says Trump had him hire an IT guy from Liberty University to rig online polls for him before the first primaries took place in order to position himself as a serious candidate. But true to form, they didn't pay the guy what was agreed to, so he showed up at Trump Tower looking for his money and much hilarity ensued.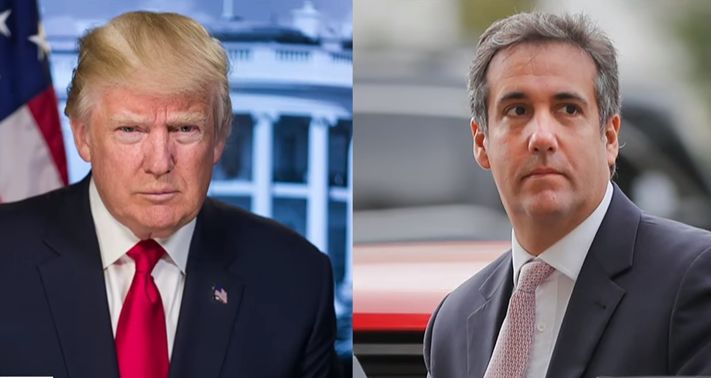 Trump's then-attorney—who has since spectacularly fallen out with the president—promised to pay $50,000 to the small tech firm run by a Liberty University staffer to help distort online polls on CNBC and the Drudge Report.

Cohen has confirmed the bombshell report to CNN, and claimed it was carried out "at the direction and for the sole benefit of Donald J. Trump."…

Gauger is chief information officer at Virginia's Liberty University, the evangelical Christian college run by Jerry Fallwell Jr., a close Trump supporter. Cohen reportedly helped arrange Falwell Jr.'s endorsement of Trump in January 2016…

Gauger disclosed the work to the Journal after he received much less money for his efforts than he expected. Gauger said he believed he was due $50,000 for it—alongside a promise of lucrative work with the president-elect—but Cohen reportedly handed him "a blue Walmart bag containing between $12,000 and $13,000 in cash and, randomly, a boxing glove that Mr. Cohen said had been worn by a Brazilian mixed-martial-arts fighter."
You simply can't make this stuff up. It was the Keystone Cops in action. A boxing glove? And the fact that Gauger is from Liberty University is just perfect. I seem to recall something about bearing false witness. What would Jesus do? It's right there in the Sermon on the Mount — blessed are those who write computer scripts to rig online presidential polls, for they shall receive boxing memorabilia as their reward in heaven. Cohen's testimony before a congressional committee is going to be a lot of fun.