Right wing crackpot Jerome Corsi is still whining to anyone who will listen about being questioned by Mueller's investigators. In an interview with Eric Metaxas, he says that when he was being questioned by prosecutors it reminded him of Jesus being interrogated by Pontius Pilate.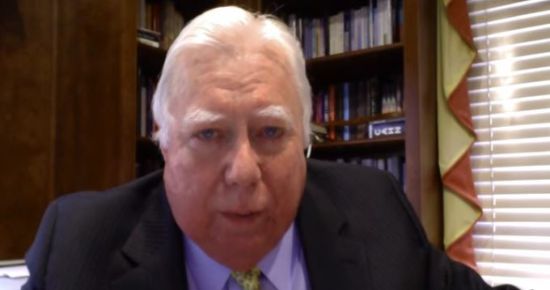 Corsi, who has been ensnared in Mueller's investigation reportedly over his ties to Roger Stone, Wikileaks, and the publication of stolen Clinton campaign emails prior to the 2016 election, recalled being questioned by Aaron Zelinsky, a member of Mueller's prosecution team, during which Zelinsky accused Corsi of being a liar who "doesn't know the difference between truth and false."

"I said, 'Mr. Zelinsky, you don't have any idea what you just reminded me of,'" Corsi claimed to have responded. "When Jesus Christ was being interrogated by Pontius Pilate, Christ says, 'I am the truth, I am the way, whoever follows me will follow the truth.' And you know what Pontius Pilate asks him? 'What is truth?' And there Zelinsky is telling me he's the arbiter of truth."

Metaxas was aghast "that someone that young, in his tremendous arrogance, would dare to talk to you in that way."
Oh, such feigned outrage. It's just so unjust! It's just like what Jesus endured! I say give us Barrabes.