In an extraordinary and rare step, Robert Mueller put out a statement through a spokesman explicitly denying the accuracy of a Buzzfeed report that said his team had documentary evidence that Trump had directed his fixer, Michael Cohen, to lie to a Congressional committee about a proposed Trump Tower in Moscow.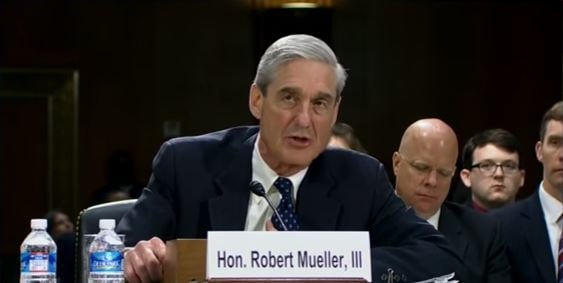 Special counsel Robert S. Mueller III's office on Friday denied an explosive report by BuzzFeed News that his investigators had gathered evidence showing President Trump directed his former lawyer, Michael Cohen, to lie to Congress about a prospective business deal in Moscow.

"BuzzFeed's description of specific statements to the special counsel's office, and characterization of documents and testimony obtained by this office, regarding Michael Cohen's congressional testimony are not accurate," said Peter Carr, a spokesman for Mueller.

The statement was remarkable on several levels — first, the special counsel's office speaks exceedingly rarely, and second, the statement seemed to drive a stake through a sensational allegation that Democratic lawmakers suggested earlier in the day could spell the end of the Trump presidency. As earthshaking as the claims in the story were, no other media organizations were able to match them.
As much as we might like the story to be true, that should be the end of it. If Mueller was willing to take such an extraordinary step to deny it, that can only mean it's so egregiously wrong that he could not allow it to be out there in the public and used to justify more congressional investigations. It speaks to Mueller's strong sense of ethics and commitment to the truth.