Larry Klayman, the dumbest lawyer in America not named Mat Staver, has filed an amended complaint on behalf of Jerome Corsi, adding Jeff Bezos and the Washington Post in a laughable defamation suit in which they are now demanding $1.6 billion in damages. Dr. Evil himself could not get laughs with a number like that. From a press release Klayman sent out: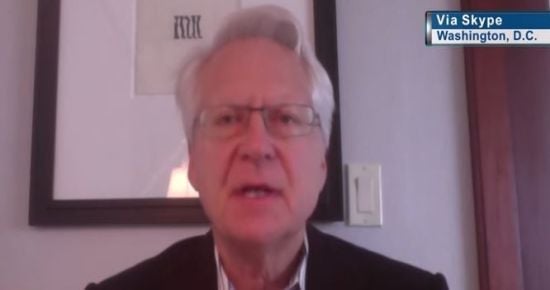 Today, Larry Klayman, counsel for Dr. Jerome Corsi, announced that he has filed an Amended Complaint on his client's behalf against Special Counsel Robert Mueller, the Department of Justice and its FBI, intel agencies, Jeff Bezos, the owner and CEO of The Washington Post ("WaPo"), Bezos's WaPo reporter Manuel Roig-Franzia, all of whom are alleged to have acted and continue to act in concert to coerce, extort and blackmail Dr. Corsi into providing false testimony under oath to the Special Counsel with the design to indict and/or remove President Donald J. Trump from his duly elected office.

The collective damage claims of the Amended Complaint, which include a demand for punitive damages to prevent this illegal and unconstitutional conduct from again occurring by severely punishing the Defendants, exceed $1.6 Billion USD. The Amended Complaint also prays for preliminary and permanent injunctive relief to order a halt to these alleged illegalities.
And like every other prayer, this one will go unanswered. Actually, it will be dismissed, like nearly every case I can think of that Klayman has filed in recent years. I wish I had Photoshop skills to put Klayman's face on Dr. Evil saying "$1.6 BILLION DOLLARS — bwahahahaha."