The new Secretary of State here in Michigan, Jocelyn Benson, has announced that she is negotiating a settlement in a lawsuit over gerrymandered districts that would bring more balance to the districts two years sooner than expected, and Republicans are accusing her of trying to rig elections.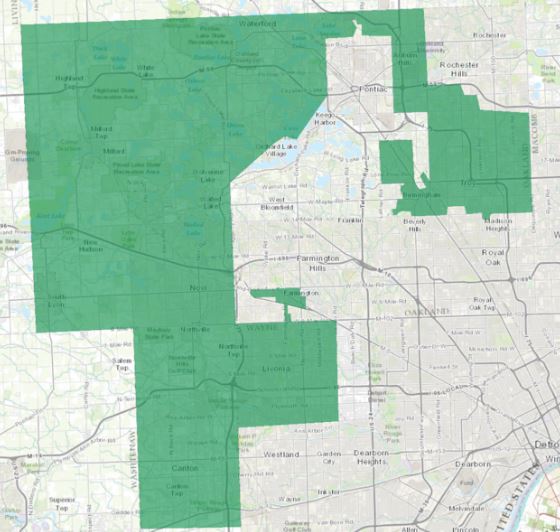 Last week, new Secretary of State Jocelyn Benson, a Democrat, announced she is in talks with the League of Women Voters to end a lawsuit over Michigan's 2011 redistricting process before trial is set to start Feb. 5.

Court documents filed Saturday indicate the compromise involves asking the court to agree to redraw fewer than 34 of the state's 162 congressional and legislative districts – a task that legal precedent indicates would fall to the state's Republican-controlled Legislature.

Special elections in newly redrawn districts would follow in 2020, including perhaps those in the state Senate which Republicans now control 22-16. The suit alleges 10 of the districts are unconstitutional, and seven of those are now held by Republicans…

But Republicans are howling at the prospect of a settlement by Democrats Brewer and Benson, with the state Republican Party on Tuesday launching an online campaign accusing them of orchestrating "the greatest partisan power grab in Michigan history."
How dare you try to rig elections by reversing what we did to rig elections! This is an outrage! Hilarious. We did just pass a referendum establishing an independent redistricting commission, but it won't begin it's work until after 2020. This settlement would allow a bunch of districts to be redrawn in time for the 2020 election, which is two years sooner than the commission would be able to do. This is like an armed robber being all indignant that the police caught him.