USA Today reports that there are bills submitted in several states that require public schools to offer "Bible literacy" courses as an elective, something that is technically legal if designed and taught correctly but in practice almost always violates the Establishment Clause.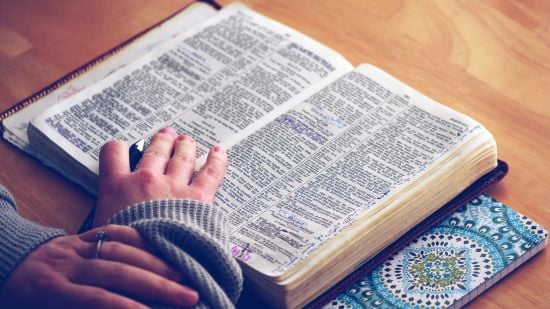 A wave of "Bible literacy" bills emerging in state legislatures would allow more students in public high schools to study the Old and New Testaments.

Proposals from lawmakers in at least six states would require or encourage public schools to offer elective classes on the Bible's literary and historical significance. That's a more narrow focus than what's typically covered in courses on world religions.

Some of the lawmakers – and leaders of Christian groups supporting the bills – say they want to restore traditional values in schools and give students a chance to study the religious text deeply.

"The Bible is an integral part of our society and deserves a place in the classroom," said Republican state Rep. Aaron McWilliams of North Dakota, a co-sponsor of a bill that would require the state's public high schools to offer an elective on Bible studies.
I've noted the problems with these classes many times before. If the curriculum is designed well and the class is taught well, this can be done without actually promoting Christian belief, which the government cannot do constitutionally. But in the real world, this pretty much never happens. Think about it — where are they going to find qualified teachers for such classes in every public school system in a state, who will not use it as a chance to proselytize? They simply aren't. They're going to give it to some local pastor to teach, or to a teacher already on staff who is a hardcore Christian and sees this as his or her chance to "put God back into schools" and change the lives of their students. It's a disaster waiting to happen.