A few weeks ago, the Trump administration admitted that they had actually stolen thousands more children from their immigrant parents after they crossed the border than previously known. Now it says it's too much of a burden for them to reunite them all because they didn't bother to track what they did with them all.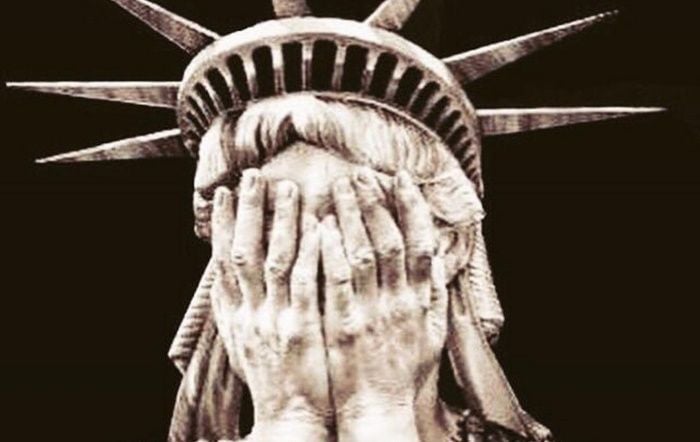 On Friday, officials from the Trump administration said it would require too much effort to reunite the thousands of families it separated before implementing its "zero-tolerance" policy in April, according to a declaration filed as part of an ongoing lawsuit between the American Civil Liberties Union and U.S. Immigration and Customs Enforcement.

Last month, the inspector general of the Department of Health and Human Services released a report stating that "thousands" more immigrant families had been separated than the government had previously disclosed. In the declaration submitted Friday, HHS officials said they don't know the exact number of children who were taken from their parents before "zero tolerance" and that finding them would be too much of a "burden" since there was no formal tracking system in place.

"The Trump administration's response is a shocking concession that it can't easily find thousands of children it ripped from parents and doesn't even think it's worth the time to locate each of them," said Lee Gelernt, the lead lawyer in the ACLU's ongoing lawsuit against ICE, in a statement. "The administration also doesn't dispute that separations are ongoing in significant numbers."…

The deputy director of the Office of Refugee Resettlement, Jallyn Sualog, said that 100 ORR analysts would have to work eight hours each day for between seven and 15 months to "even begin reconciling" data on separated families. "In my judgment, ORR does not have the requisite staff for such a project," Sualog wrote in the declaration.
Then they need to get the staff. And make it 500 more so they can do this more quickly than seven to 15 months. This is appalling, a human tragedy of epic proportions and the Trump administration simply doesn't give a damn. But remember, they're "pro-family" and God put him there for that very reason. Of course, "pro-family" really just means "oppress gay people." It doesn't reflect any concern for actual families. This is inhuman. It's barbaric. And people need to be held accountable, starting with Trump himself.