It's clear that Trump has no desire to fulfill his promise to "drain the swamp," but he does seem intent on draining public waters to boost the profits of companies that provide fossil fuels. He has now nominated David Bernhardt, a former oil industry lobbyist, to head the Department of Interior, which regulates that very industry in many important ways.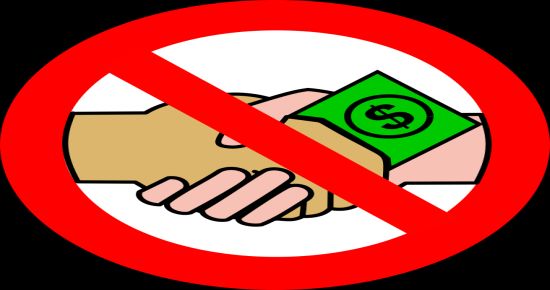 I am pleased to announce that David Bernhardt, Acting Secretary of the Interior, will be nominated as Secretary of the Interior. David has done a fantastic job from the day he arrived, and we look forward to having his nomination officially confirmed!

— Donald J. Trump (@realDonaldTrump) February 4, 2019
Yeah, he's done a fantastic job. And his job, Trump has established beyond all doubt, is to make big business more money while spoiling public lands. He replaces Ryan Zinke, who did the same job but had so many scandals with corruption and conflicts of interest that he was forced to resign. Bernhardt was Zinke's #2 and he has long been doing the work of selling out our public lands to his oil company pals:
In a year and a half, he has made it easier for federal authorities to approve drilling projects on land and offshore, has proposed narrowing habitat protections for endangered species, and is pushing California to divert more of its water from conservation to agricultural interests.

While Zinke drew headlines over multiple ethics investigations, Bernhardt focused on executing President Trump's vision to fuel the nation's energy production.

Already, the department has offered 17 million acres of federal lands for oil and gas leases…

If developed, those new wells will not only generate more revenue for companies and the Treasury, they will boost greenhouse gas emissions linked to climate change. BLM estimates that over the next 20 years its plan to boost drilling in southeastern New Mexico would emit greenhouse gas emissions equal to 733 coal plants operating for one year.
He and Andrew Wheeler, the former coal industry lobbyist now running the EPA, might as well go to the White House Halloween party dressed as the anti-environment Wonder Twins. It's old hat now to use the metaphor of a fox guarding the henhouse, but it remains an accurate one. What's next, a tobacco industry lobbyist as Surgeon General?