Oh, such fun. Paranoid right-wing crackpot Jerome Corsi is now threatening to sue paranoid right-wing crackpot Jim Hoft, aka the Gateway Pundit, aka the long-declared Dumbest Man on the Internet, if he doesn't take down postings on his blog by Cassandra Fairbanks calling him a "deranged old man."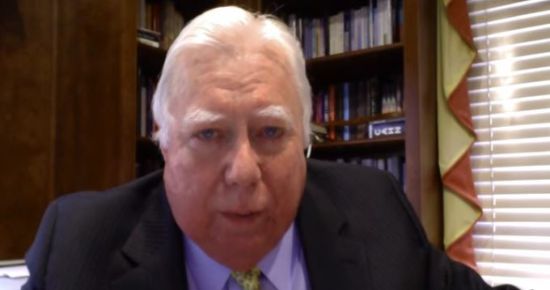 Jerome Corsi and one of his lawyers are waging threats to sue against The Gateway Pundit, an outlet that has been overwhelmingly supportive of Corsi before he began singing to Special Counsel Robert Mueller's investigators in the Justice Department probe of Russian interference in the 2016 election. Corsi admits that he corroborated evidence that the Mueller team had involving the interactions he had with Trump campaign adviser Roger Stone, who was arraigned on Tuesday, with regard to the WikiLeaks dumps of emails hacked from the Clinton campaign by Russian intelligence operatives.

Larry Klayman, the estranged founder of Judicial Watch who is representing Corsi as he processes through Mueller's probe, appeared on NewsmaxTV yesterday with host John Cardillo to spar with Gateway Pundit contributor Cassandra Fairbanks, who had taken to Twitter the day before to call Corsi "a deranged old man," and to criticize Mueller for taking information from him.
I can't wait to see what this lawsuit demands. A billion dollars? A billion gazillion dollars? Klayman loves to sue for huge numbers that are rectally-derived.