Mark Taylor, the firefighter turned self-declared prophet, highlighted a story recently where a judge in the military tribunals at Guantanamo Bay had to be flown to the US for emergency medical treatment. He says the judge was a victim of a "high-level witchcraft attack" intended to stop Trump from trying prominent Democratic leaders in those tribunals.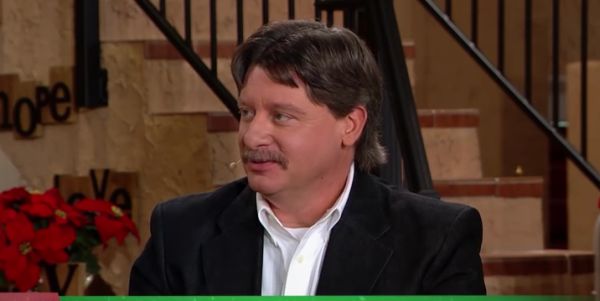 For years, Taylor has been predicting that Trump will soon unleash a wave of arrests in which thousands of high-ranking political, entertainment, and business leaders will be rounded up and prosecuted via military tribunals for their supposed involvement in a global satanic pedophile ring. As part of that belief, Taylor sees deep prophetic significance in the fact that a judge overseeing a trial involving five men accused of plotting the 9/11 attacks had to be flown back to America for emergency eye surgery last month.

"Here's the prophetic of this part of the story, what the Lord is showing me," Taylor said. "This is a very high-level attack coming against this judge. We've seen other attacks with other people, where they have had literal physical damage done to their bodies because of a high-level witchcraft attack, and that's what this is. So what the enemy is trying to do right now is they're trying to blind the eyesight, literally trying to blind the eyesight, of these judges right now."
And they would have gotten away with it if it weren't for those pesky Christian right crackpots and con artists.