Donald Trump, Jr. is the gift that keeps on giving. Over and over again he scores own-goals on himself and embarrasses himself publicly, much to my amusing. His latest attempt to attack Democratic women in Congress was a spectacular fail on every conceivable level.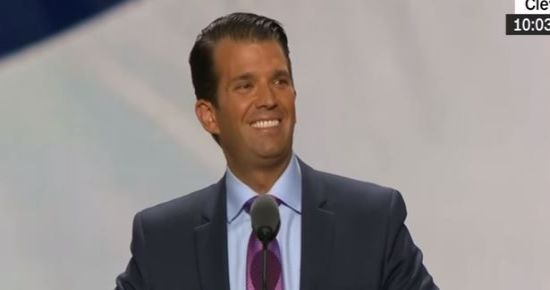 Speaks for itself and no one is at all surprised. pic.twitter.com/kLoJzMmY10

— Donald Trump Jr. (@DonaldJTrumpJr) February 6, 2019
First, the utter stupidity that wearing a pin makes one a patriot is bad enough. But let's add in some blatant hypocrisy as well:
Also, this is so true-to-form. @DonaldJTrumpJr has one of the greatest self-owns of the year pic.twitter.com/THxhyrQBU3

— Andrew Kimmel (@andrewkimmel) February 6, 2019
Speaks for itself, doesn't it?