During the 2016 campaign, Trump promised to release his tax returns as soon an alleged audit was complete. That was three years ago. Once elected, he said he had no intention of releasing them. House Democrats are now planning on issuing a subpoena to get them from the IRS and Trump has a whole team of lawyers preparing to fight what he said he would do in the first place.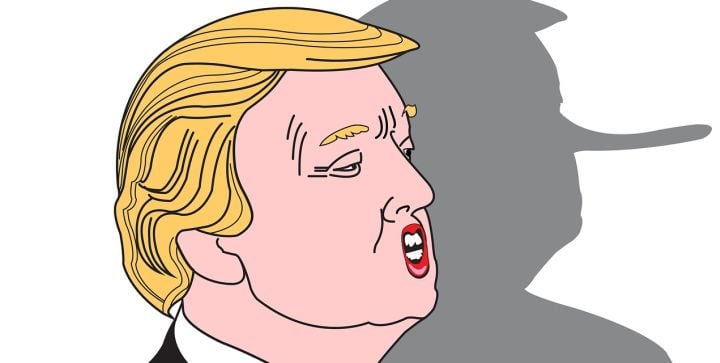 The battle between Treasury and the Democrats could plunge the country into yet another norm-breaking moment for the Trump presidency — with the fight stretching on for months and well into the 2020 campaign.

"What happens if the Treasury secretary just doesn't answer or sends back a note saying we refuse to do what you are saying?" said George Yin, a former chief of staff on the House Joint Committee on Taxation, one of the three congressional committees involved in major tax issues on Capitol Hill. "To my knowledge, that has never happened. … We are essentially in uncharted territory if he refuses."…

Democrats' legal standing to request Trump's tax returns is fairly unambiguous, according to several tax attorneys, but it does come with a few key caveats.

"From the standpoint of the law, it could not be more straightforward or clear. That is the easy part," added Yin, who now works as a professor of law and taxation at the University of Virginia.

The Internal Revenue Code gives the three congressional committees responsible for taxes the ability to request the returns of any individual or business…

"We are worried about leaks," said one source familiar with the administration's strategy. "Once we share it with any member of Congress, we assume it becomes a public document."
Which is what he promised to do three years ago, make his tax returns public has every presidential candidate has done for decades. But it's far more important than usual in this because Trump's wide-ranging business interests contain a huge number of potential conflicts of interest and he has refused to do what every other president has done, divest himself and put his assets in a blind trust. That's why the public should have them in the first place. Congress needs to pass a law requiring all presidential candidates to release their tax returns or be ineligible for the election.