Any time you get Peter LaBarbera, Brian Camenker and Scott Lively together, you know you're dealing with some of the most extreme anti-gay bigots in the world. But at a press conference announcing the formation of a new anti-gay group called Gone Too Far, they weren't the most extreme voices. Randy Short, an African-American pastor, launched a disgusting attack on the Congressional Black Caucus for supporting LGBT equality.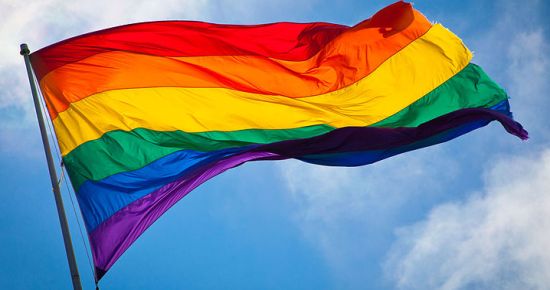 "Today is a day that we declare war on those who are ungodly, unbiblical and wicked," said Short, who is from the D.C. area and who is listed as "coordinator" of Gone Too Far on a press release. "We are sick and tired of all the deviants, all the eugenicists, all the homophiles coming out of the closet to destroy this country." Short was particularly outraged that members of the Congressional Black Caucus, with the exception of Rep. Marcia Fudge, D-Ohio, have endorsed the Equality Act, which Short called "the pedophile bill."

"We have a group that nobody wants that has decided like a parasite to hook itself to the history and legacy of the African American people," he said.

Short, whose Facebook page denounces "CBC QOONS," called members of the Black Caucus "a group of infamous fakers, haters, takers, liars, excuse-makers" who "have auctioned the future of our black babies for the sodomite agenda and for the pedophile or the minor-attracted person agenda."

"I want to say to you," said Short, "that the Congressional Black Caucus is the equivalent of a terminal venereal disease on the body of black people in this country, and they cannot take a stand against our people being wiped out."

Short went after iconic CBC members by name. He declared Maxine Waters to be a "fraud," adding there is "nothing black about her—her wig is from Korea." Of civil rights hero John Lewis, he asked, "What closet are you in, boy? They didn't beat you enough in the 60s for you to turn on God, turn on your people, turn on morality, turn on the black woman, turn on the black unborn, turn on the black children." Short called on them all to resign.

Saying, "We don't need a Hitler; we've got LGBTQ," Short suggested that the equality movement is a conspiracy to spread diseases to the black community and "wipe out an unwanted population of people through immorality."
Wow. He almost made Lively sound like a moderate.