Candida Moss writes about the newly rejuvenated push to put "Biblical literacy" course into public schools. As she notes, it is a good idea for people to understand the religious context and history of many of our cultural traditions, but that isn't really the goal here. These bills are being pushed by something called Project Blitz, whose creators have something far different in mind.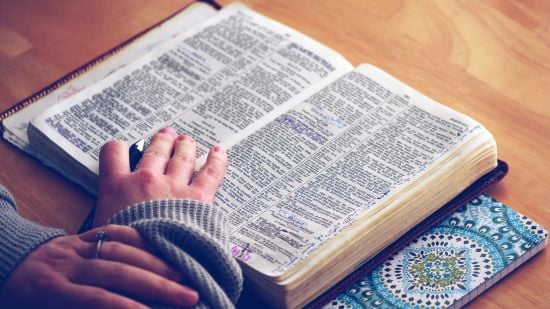 Courses like the one Trump is tweeting have been around for a century. Chancey told The Daily Beast that "it is important to recognize that Bible course bills and their sponsors may have different motivations…sometimes a bill is clearly about more than just biblical literacy, and that's definitely the case with Project Blitz bills." Other measures that Project Blitz has called for includes the promotion of the motto "In God We Trust," the introduction of a "year of the Bible" and the limiting of the rights of same-sex couples and transgender people. Chancey told me, "Project Blitz is weaponizing Biblical Literacy for the cultural wars."

As a religion professor, I think that religious literacy is commendable goal. Regardless of our religious beliefs, if we want to understand our history, traditions, literature, music and art, we need to understand the religious texts and practices that helped shape them. The problems with Biblical literacy courses are twofold. First, the focus on Judeo-Christian traditions to the exclusion of other religious traditions promotes the idea that Christianity is a privileged religion in the United States and misses an opportunity to educate children in the wide range of religious beliefs held by Americans. Second, it's difficult to teach the Bible in a way that does not prejudice one particular denomination of Christianity.
It's nearly impossible, and certainly not something that can be done by some local pastor or by a teacher with Christian beliefs and the motivation to get their students to become Christian. There have been various attempts to put together truly objective curricula to achieve the scholarly objectivity the courts have said must be present in such classes, but as long as they're taught by teachers with very little, if any, training in the field and with their own beliefs to promote, it doesn't matter what the curriculum says or how academic it might be.