Mark Taylor, firefighter turned con man "prophet," told a wingnut host that God has told him Donald Trump wouldn't be the only Trump to become president. There will be another Trump in the White House, and he explicitly says this "prophecy" came directly from God.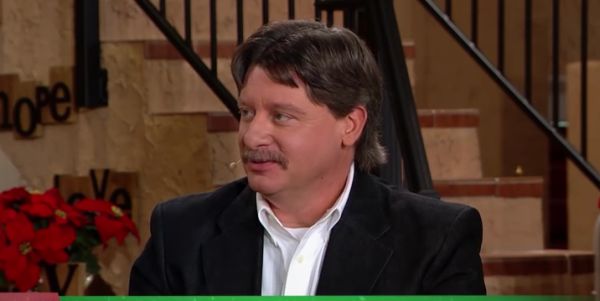 "I'll go ahead and release this on your show," Taylor said with a grin. "This is not the only Trump that is going to be in the White House … I think there's another Trump coming."

When Hunter asked Taylor if this information was something that he had heard directly "from our good Lord," Taylor responded affirmatively.

"Absolutely," he said. "I keep telling people, it's not the last Trump folks. He's not going to be the only Trump in the White House. There is another Trump coming."

"That's reassuring," replied Hunter.
No, that's terrifying. Or it would be if it wasn't pure B.S. So when this doesn't happen, we get to stone Taylor to death as it commands in Deuteronomy.