CNN reports that the White House called Sean Hannity, Laura Ingraham and other conservative pundits begging them to spin Trump's signing of the deal to keep the government open as a victory for him and a defeat for Nancy Pelosi. Hannity did change his tune a bit, but Ingraham did not.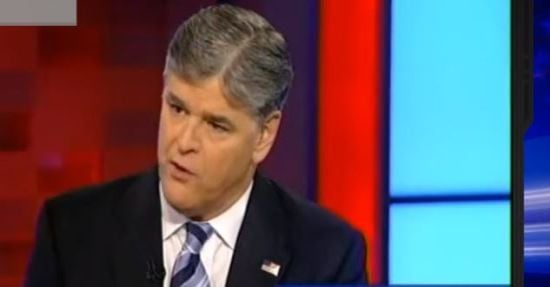 As the threat of yet another government shutdown looms, the White House has been calling right-wing critics of the border wall deal, like Fox News' Sean Hannity and begging them to spin the negotiations as a win for the President, CNN reports…

"We learned in the 24-hour period [there] was a slew of phone calls from the White House to people like Sean Hannity, Laura Ingram, three people out of the president's favorites telling them two things, one that this was a loss in part for House Speaker Nancy Pelosi because she said the president wasn't going to get over one dollar for his wall in this deal and now he has over a billion and saying the president if he does sign this will declare some kind of national emergency or take executive action to secure further funding for the wall," she continued.
Hannity then spun it as a win for Trump if he declares a national emergency, which he has already said he's going to do. Ingraham, though, was
still pretty harsh
:
"So the president has his hand forced to sign a 1,159 page bill that we KNOW is filled with amnesty, PORK and wiggle room?" she asked indignantly on Twitter. "Total SCAM! Donald Trump wasn't elected for this."

She further chided the president by reminding him that last year he pledged to never sign a spending bill like this again.

"Remember, Donald Trump signed that omnibus last year, on promise he'd get his wall funding," she wrote. "They lied to him. Fool me once, shame on you. Fool me twice…"
And Trump just fooled you a second time. And he'll do it many more times. But Ingraham will not stop supporting him.