One of Donald Trump's biggest problems is that he simply can't shut up, and he's too clueless to know what he should and shouldn't say. It has repeatedly undermined him in court and he's done it again. After declaring a national emergency over immigration at the southern border, he then told a reporter that he didn't need to do it, he just wanted to get it done faster.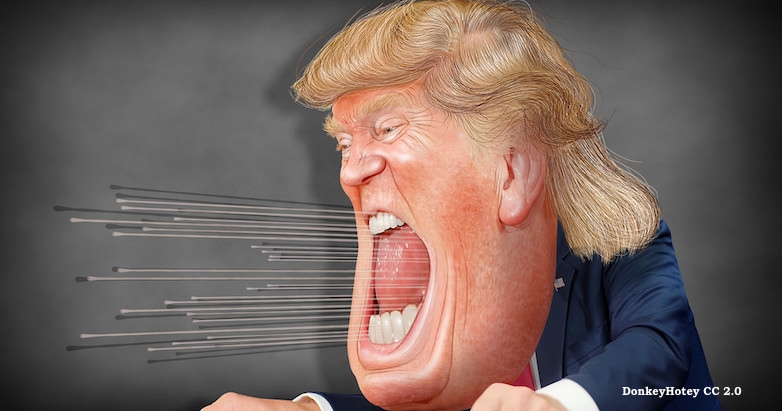 When NBC's Peter Alexander got the mic, he noted that Trump told Fox & Friends in 2014 that former president Barack Obama could be impeached for supposedly abusing his constitutional authority by using executive orders to enact his immigration agenda. Alexander also noted that by signing Congress' latest bipartisan border security deal, Trump would get less wall money than he would've gotten if he accepted the deal that was presented to him before the government's recent shutdown.

At that point, Trump interjected before Alexander got to his actual question, insisting "I went through Congress, I made a deal."

"I got almost $1.4 billion when I wasn't supposed to get one dollar," Trump said. "Well, I got $1.4 billion, but I'm not happy with it…I didn't need to do this, but I'd rather do it much faster."
His verbal diarrhea and lack of discipline may be the nation's greatest asset right now. It was going to be difficult enough for him to justify a national emergency over illegal immigration when the rates of that are half what they were a decade ago, but if you tell the country you didn't need to declare an emergency, you were just frustrated that Congress wasn't going fast enough, it becomes much more difficult.