In the deepest parts of the right-wing fever swamp, particularly among the QAnon crowd, many people believe that Justice Ruth Bader Ginsburg died when she had the recent lung cancer scare. Showing up for oral argument at the court would kill that theory, one would think, but former White House national security aide — and neo-fascist — Sebastian Gorka is still pushing it as true.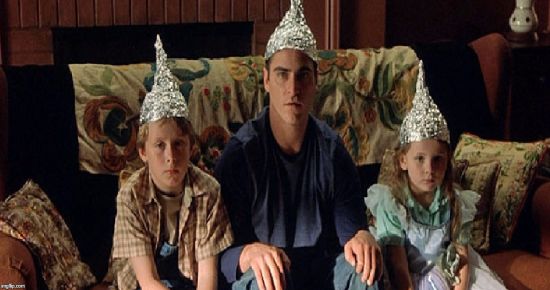 Former White House adviser Sebastian Gorka continued to promote a conspiracy theory that Ruth Bader Ginsburg has died as the Supreme Court Justice returned to work.

On Friday, NBC News reporter Ben Collins wrote that "now that RBG will be out in public soon, the conspiracy that she's secretly dead will only evolve. Too many people—not just QAnon folks (where it started) but also guys like Seb—got into this one. Expect lots of weird, close-up shots of ears to prove it's an old lady body double."

Gorka responded "How is there a 'public' appearance behind closed doors? Let the Games begin!"
No, there aren't cameras in the Supreme Court, but if she's actually dead and shows up for oral argument, there are only two possibilities to keep this loony theory alive. Either they've got an impersonator so good that she could fool her longtime colleagues on the court, including the conservative justices, or those justices and everyone else at the court is in on the conspiracy. Oh, and everyone in the audience, because people go to the court to watch oral argument. Surely if everyone reports that she was there for oral argument but she wasn't really, some of those spectators would say otherwise.
This is the thing about conspiracy theories, they simply don't die. They just get deeper and dumber and more bizarre, whatever it takes to ignore the evidence and maintain the theory. And Gorka spent a year advising Trump on foreign policy. That's frightening.