I've said many times that the U.S. Attorney's Office for the Southern District of New York may ultimately pose a greater threat to Donald Trump than the Mueller investigation does. Politico reports that the SDNY is getting very aggressive in pursuing possible illegal actions by Trump's campaign and inaugural committee, and into his private business transactions.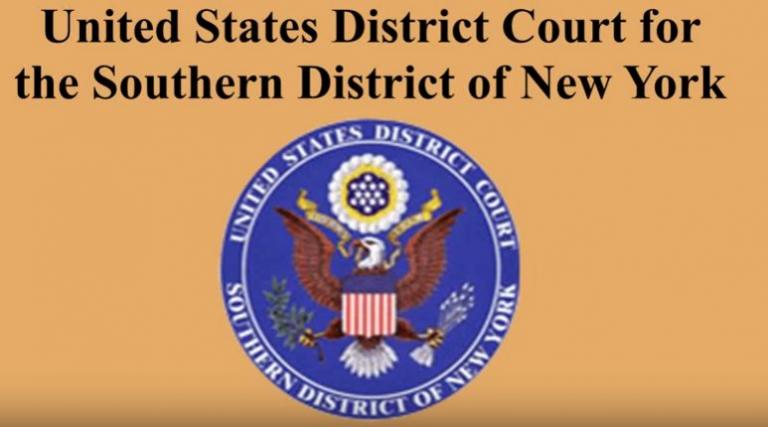 Even as speculation mounts that special counsel Robert Mueller might be winding down his investigation, a parallel threat to President Donald Trump only seems to be growing within his own Justice Department: the Southern District of New York.

Manhattan-based federal prosecutors can challenge Trump in ways Mueller can't. They have jurisdiction over the president's political operation and businesses — subjects that aren't protected by executive privilege, a tool Trump is considering invoking to block portions of Mueller's report. From a PR perspective, Trump has been unable to run the same playbook on SDNY that he's used to erode conservatives' faith in Mueller, the former George W. Bush-appointed FBI director. Legal circles are also buzzing over whether SDNY might buck DOJ guidance and seek to indict a sitting president.

The threat was highlighted when SDNY prosecutors ordered officials from Trump's inaugural committee to hand over donor and financial records. It was the latest aggressive move from an office that has launched investigations into the president's company, former lawyer and campaign finance practices. New York prosecutors have even implicated Trump in a crime.

Add it all up and the result is a spate of hard-to-stymie, legally perilous probes that appears on track to drag on well into Trump's 2020 reelection campaign. SDNY stands poised to carry on Mueller's efforts whenever the special counsel's office closes shop, and it's likely to draw even more attention if freshly confirmed Attorney General William Barr — who now oversees the Russia probe as DOJ head — clamps down on the public release of Mueller's findings.
The Cohen investigation could be the most serious threat, I think. In that investigation, they have turned Trump Organization CFO Alan Weisselberg into a cooperating witness, meaning that virtually anything that company has done for the past 40 years that might be illegal could be in play for criminal indictment. Unlike the Mueller investigation, the SDNY doesn't have any subject matter restrictions at all, they can pursue any criminal activities they find evidence of. And you know damn well there is some seriously shady things Trump has done in business.
Weisselberg is the single most dangerous person to Trump. He doesn't just know where all the bodies are buried, he knows who buried them and why. We have no idea what he's told prosecutors at this point, but he has agreed to cooperate with them. And because he could face legal jeopardy himself for any illegal actions taken by the Trump Organization, he has a powerful incentive to cooperate fully and honestly.