Roger Stone's big mouth and penchant for lashing out irrationally has landed him in serious hot water with the judge in his criminal case. He posted a picture of her with crosshairs next to her head, then deleted it. He also accused her of dismissing criminal charges against Hillary Clinton over Benghazi. There were no such criminal charges, ever.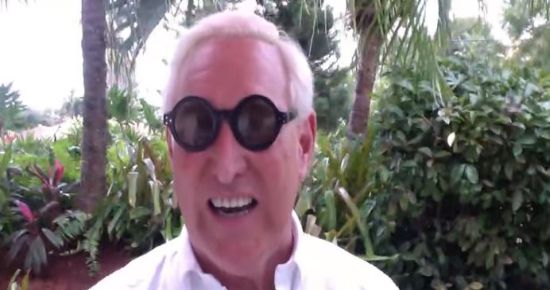 Oh boy. Judge Amy Berman Jackson doesn't seem happy with Roger Stone. pic.twitter.com/jCS7QJ2X2T

— Natasha Bertrand (@NatashaBertrand) February 19, 2019
His lawyers filed a "notice of apology" over it, but that seems not to have satisfied the judge, nor should it. The order to show cause is a serious thing. He has to convince her that she should not punish him over this. Good luck, Roger. Maybe you should think before you speak next time.