The Washington Post reports that Donald Trump is furious with Director of National Intelligence Dan Coats for not mindlessly supporting his every delusion and lie and may fire him. This after Coats contradicted several Trump policy claims during testimony before a Congressional committee a few weeks ago.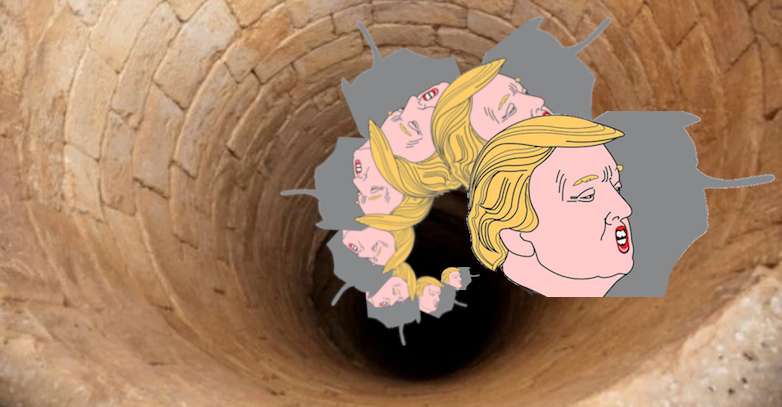 President Trump has grown increasingly disenchanted with Director of National Intelligence Daniel Coats, who has served as the nation's top intelligence official for nearly two years, leading some administration officials to worry he will soon be dismissed, according to people familiar with the matter.

The president has never seen Coats as a close or trusted adviser, the people said, but he has become more frustrated with him in recent weeks over public statements that Trump sees as undercutting his policy goals, particularly with respect to reaching a disarmament agreement with North Korea.

The people familiar with the matter, who like others interviewed for this report spoke on the condition of anonymity to discuss internal deliberations, did not believe that Coats would be fired immediately but said that Trump is considering removing him. They also noted that Trump sometimes grows angry with officials but stops short of dismissing them.

Trump is still "enraged" about Coats's congressional testimony on national security threats last month, believing that the director undercut the president's authority when he shared intelligence assessments about Iran, North Korea and the Islamic State that are at odds with many of Trump's public statements, said one adviser who spoke with the president over the weekend.
But wait, shortly after that testimony Trump publicly declared that he had met with Coats and the leaders of the other intelligence services and that they were in agreement on these things. He said they had been "misquoted," which is absurd since their entire testimony was shown on multiple TV networks live and complete. He even lies about his lies. And I'm sure he'll come out and declare that this is "fake news" and that he has great faith in Dan Coats. But with Trump, as always, every accusation is a confession. He's said the same thing with virtually every report that this or that official was in his doghouse and likely to be fired, only to have exactly that happen a short time later.
This is Trump in a nutshell. He demands absolute loyalty from everyone around him (while giving none, of course). And loyalty means backing up every lie and every bewildering, head-scratching claim he makes. Failure to do so means you aren't doing your job, in Trump's mind. Their job is to serve him, not the country. And serving him means he's the Mafia boss and they're the underlings who take the fall for him if necessary.