Roger Stone had his show-cause hearing, during which time he had to convince the judge in his case that his posting of a picture of her with a crosshairs next to it was just an innocent mistake and he's really, really sorry. Judge Amy Berman Jackson wasn't having any of it as she blasted him in court, slapped him with a total gag order, but did not send him to jail.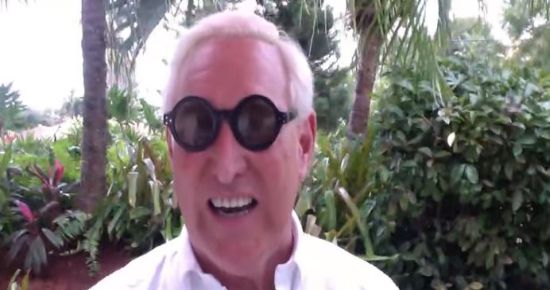 In other words: Your reputation precedes you, Mr. Stone…

And Jackson didn't swallow it. She slapped a gag order on him and said the next offense would land him in jail.

"I want to be clear today," she said. "I gave you a second chance. But this is not baseball. There will not be a third chance."

She added: "I have serious doubts whether you've learned any lesson at all."
Judge Amy Berman Jackson said the post clearly had a "more sinister message" than Stone admitted. "Roger Stone knows full well the power of words and the power of symbols," she said. "There's nothing ambiguous about crosshairs."
And once again, Stone finds that his big mouth gets him into trouble. Oh, I'm sure his supporters will believe he's being railroaded by an Obama-appointed judge who is all part of that Deep State conspiracy against him, but the truth is he got very lucky. He could easily be in jail right now, and for the duration of his trial. He'd better learn to shut up, something he's never done, or that's exactly where he'll find himself.