Last week we had yet another declaration in the press that Robert Mueller is on the verge of finishing his investigation and would send it to the Attorney General this week. A DOJ spokesman came out a couple days later and threw cold water on that report. The Daily Beast has a rundown of all the times it's been reported that the release of the report is imminent.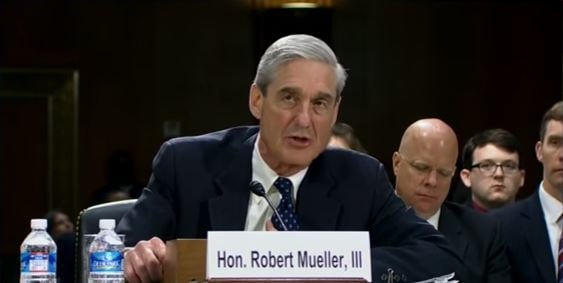 In November, ABC News said Mueller was writing his final report, but that there was "no clear timeline for when Mueller will wrap his investigation."
Vanity Fair went further, saying in November that the White House was bracing for the conclusion of the report possibly the second week of the month.

The AP reported in November that the White House was bracing for the report to be dropped "soon."

A legal expert on Fox & Friends in November said Trump would "wrap things up" by the end of the year. Another expert told the CBC in November that Mueller "may finally be ready to reveal what he's learned in Russia probe" because he was afraid of being fired.

In December 2018, NBC News said sources told them the Mueller report could be submitted to the attorney general "as early as mid-February."

The Hill said in December that an expert told them the probe was "wrapping up."

The Washington Post in December had another expert saying he expected the probe to conclude in the first three months of this year.

In December, Yahoo reported that investigators said they were "tying up loose ends," and that the investigation "may be coming to its climax, potentially in the next few weeks."
In February, NBC News, the Washington Post, CNN, and others reported that Mueller was preparing to submit his report to Barr as early as next week. But within two days, the same outlets had reversed course, saying Mueller had no plans to submit the report next week.
After a while, it comes like the little kid asking "Are we there yet?" on a long trip until the parents get frustrated and say, "We'll get there when we get there." That holds true here too. The report will be released when it's released. Until then, stop with the speculation.