First-class crackpot Laura Loomer certainly knows how to play the victim. In an interview, she said that Trump supporters are being "tortured" and are the victims of "severe human rights violations" because some of them have lost their platforms on social media. And "heroes" like Roger Stone and Michael Flynn are being bankrupted by legal charges.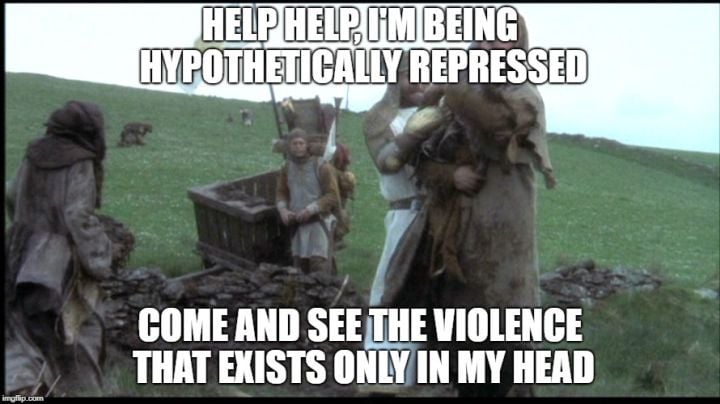 As Loomer and host Julio Gonzales griped about the cost and ramifications of Robert Mueller's special counsel investigation into Russian interference in the 2016 election, Loomer fumed that American "heroes" like Michael Flynn and Roger Stone have suffered financially after being targeted by Mueller's team simply for being Trump supporters.

But it isn't just those who have been ensnared in Mueller's investigation who are suffering, she said.

"People like myself and Alex Jones and Milo Yiannopoulos and Gavin McInnes and so many other are being de-platformed simply because we support President Trump and we inspired so many young people and red-pilled so many people to vote for President Trump," she said. "They're destroying us financially too."

"There are people who really do deserve to have their homes raided by the FBI at six o'clock in the morning and be prosecuted. And the people who don't deserve it, well, they're being tortured and they're being subjected to such abuse," Loomer added. "I view this as severe human rights violations. I think that the way Trump supporters are being treated in this country constitutes human rights violations."
Help, help, we're being repressed! Come and see the violence inherent in the system! You control the White House and Congress, for crying out loud. You aren't being oppressed, you're the ones doing the oppressing.