A federal judge has ruled that United Health Care, one of the largest health insurers in the country, discriminated against those with mental health and addiction problems rather than do what the law requires, which is to cover the treatment for those problems. And the judge really hammered the company for it.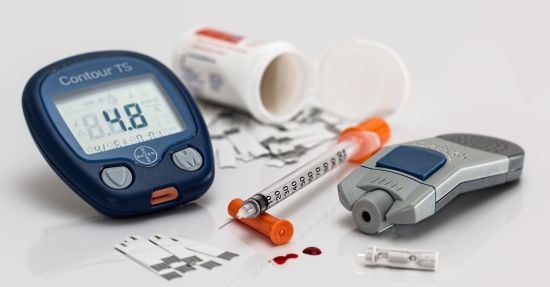 In a scathing decision released Tuesday, a federal judge in Northern California ruled that a unit of UnitedHealth Group, the giant health insurer, had created internal policies aimed at effectively discriminating against patients with mental health and substance abuse disorders to save money.

U.S. Chief Magistrate Judge Joseph C. Spero found that United Behavioral Health, the insurer's unit that administers treatments for mental illness and addiction in private health plans, had violated its fiduciary duty under federal law.

In his 106-page decision, Judge Spero described the company's guidelines as "unreasonable and an abuse of discretion" and having been "infected" by financial incentives meant to restrict access to care.

"There is an excessive emphasis on addressing acute symptoms and stabilizing crises while ignoring the effective treatment of members' underlying conditions," he said. He dismissed much of the testimony by UnitedHealth's experts as "evasive — and even deceptive."
One of the requirements in the Affordable Care Act was that all health insurance policies cover treatment for addiction and mental illness. This ruling comes on the heels of a report by CNN that another huge insurer, Aetna, denied coverage without bothering to even look at the medical records. Their medical director admitted to it.
This admission was made during a deposition in a lawsuit brought against Aetna by Gillen Washington, a 23 year old with common variable immune deficiency (CVID) who was denied coverage for an infusion of intravenous immunoglobulin (IVIG) four years ago…

In his deposition, Iinuma, as reported by CNN, "said he was following Aetna's training, in which nurses reviewed records and made recommendations to him."

In this particular case, Iinuma admitted that he had minimal if any knowledge of the medical condition, common variable immune deficiency (CVID), that Washington suffered from. He was also not clear about what the most effective drug would be to treat the patients's condition, the symptoms of CVID, or even the consequences of the abrupt discontinuation of therapy for the condition…

Further, when asked by Washington's attorney if it was his general practice to look at medical records as part of his decision making process, he replied that it was not.
In an eye-opening exclusive reported by CNN, it was revealed that former Aetna Medical Director, Dr. Jay Ken Iinuma, admitted under oath that "he never looked at patients' records when deciding whether to approve or deny care."
Remember when Sarah Palin was ranting about "death panels" that would result from Obamacare? We've had death panels all along. They're called insurance companies. Ultimately, they must be eliminated to have a working healthcare system in this country, as has happened in so many other countries. And it saves money. We spend nearly twice as much per capita on health care in the United States than any other developed nation, with worse results and tens of millions without access at all. It's perverse and it leads to real people dying.