Here's yet another example of a teacher attacking a student for exercising their right not to recite the pledge of allegiance. A substitute teacher in Salem, Oregon has been banned after telling a Latino student to go back to Mexico after he refused to recite the pledge.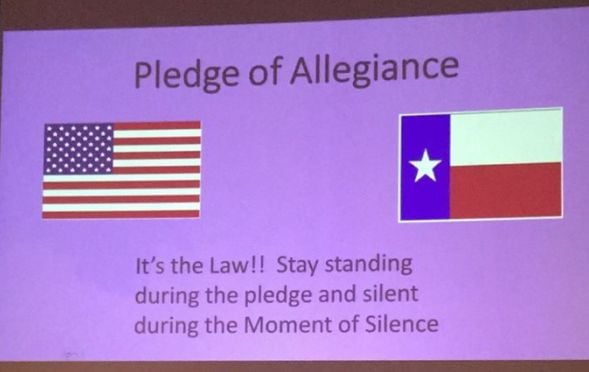 The teacher, who hasn't been identified, reportedly told the student he should "go back to Mexico" if he didn't want to participate in the Pledge of Allegiance.

"That comment that a substitute made to my son is not appreciated for any of my family members or myself," said Liliana Ruiz, mother of Steven Zendejas, the boy involved.
A substitute teacher has been barred from teaching at any school in the Salem-Keizer district after making a racially charged comment toward a fifth-grader at Swegle Elementary.
Unfortunately, that teacher will almost certainly go on to teach in other districts. This is just disgusting bigotry.