Don Blankenship, the former CEO of Massey Energy who was found by the Supreme Court to have essentially rigged a Supreme Court justice race in West Virginia, is now suing several media outlets, claiming that they conspired to give him negative coverage to keep him from being elected senator. And he's seeking a Klayman-esque $12 billion.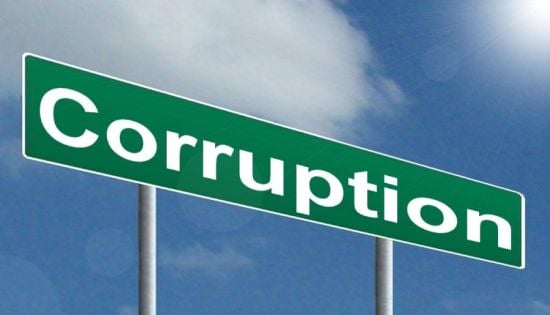 Former Massey Energy CEO and U.S. Senate candidate Don Blankenship on Thursday filed a lawsuit seeking at least $12 billion in damages from a variety of national news and political organizations, claiming they set out on a "search and destroy" mission against his 2018 candidacy for the Senate.

The lawsuit, filed in Mingo County Circuit Court, claimed the "DC establishment 'swamp' and the establishment media united … to take out Mr. Blankenship" in his bid for election. He argued in the suit that repeated references about him in the media as a "convicted felon" as damaging his bid, even though he was not convicted of any felonies in relation to the Upper Big Branch mine explosion in Raleigh County in 2010 that killed 29 miners.

Among those named in the lawsuit were news organizations Fox News, CNN, MSNBC, Boston Globe Media Partners, Breitbart News Network, Clarity Media Group, The Washington Times, Tribune Publishing Co., Los Angeles Times Communications, The Washington Post and The Associated Press.

Also named were the National Republican Senatorial Committee and a variety of individuals. The lawsuit claims that Senate Majority Leader Mitch McConnell, R-Kentucky, instigated a clandestine campaign to damage Blankenship's candidacy and interfere in a federal election. He also accused McConnell of using his contacts in "the establishment media," Fox News in particular, to do McConnell's bidding.
Blankenship is so corrupt that he's like a caricature of a parody at this point. In 2004, he spent $3 million to back a candidate for Supreme Court justice in West Virginia, a staggering amount for a judicial race in a small state. That candidate was elected just in time to hear a case where Blankenship's company had tens of millions on the line and — shocker of all shockers — voted on the side of the company. He basically bought his own justice.
That same WV Supreme Court, however, denied his right to get on the Senate ballot as a third-party candidate in 2016, which is what has prompted this lawsuit. He has pretty much a zero chance of winning the case.