I wrote yesterday about the terrible record of the Trump administration in losing court cases over their administrative and regulatory decisions. A new ruling demonstrates exactly why they keep losing, because they continually ignore the legal requirements for changing those regulations, thinking they can just snap their fingers and make it so.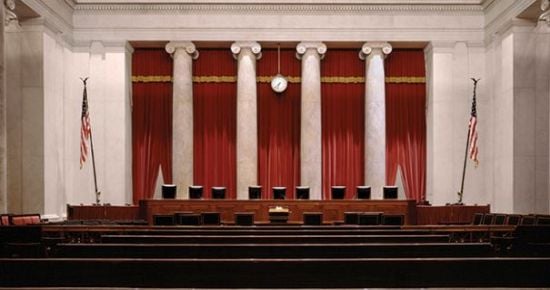 U.S. judge blocked drilling on more than 300,000 acres of federal land in Wyoming, saying officials in their environmental analyses failed to adequately consider the climate change impacts of oil and gas leasing…

"Having reviewed the record and the relevant law, the Court concludes that — withholding judgment on whether BLM's leasing decisions were correct — BLM did not sufficiently consider climate change when making those decisions," Judge Contreras wrote in the order.

The lawsuit was filed in 2016 against the Obama administration by two conservation groups, WildEarth Guardians and Physicians for Social Responsibility. It alleged that the government failed to comply with the National Environmental Policy Act because it did not account for greenhouse gas emissions generated by oil and gas development when it leased parcels in three Western states – Utah, Wyoming and Colorado.
This is the mark of a wannabe dictator who thinks he can just rule by executive fiat and doesn't have to worry about legal niceties. Thankfully, the courts keep smacking him down for it, which at least delays those changes in regulation — nearly all of which involve environmental standards and benefit big business at the expense of clean air and water — which allows the chance to drag out the legal fight long enough to have a new president in office who can reverse his reversals.