Despite his promises to "drain the swamp" and that he was so rich that he couldn't be bought off by corporations seeking favors from government, Trump has given more access and power to lobbyists than any president in recent memory. Oil company executives were caught on tape bragging about their access to the White House.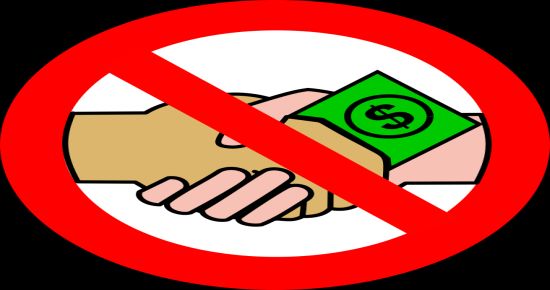 Dan Naatz, the association's political director, told the conference room audience of about 100 executives that Bernhardt's new role meant their priorities would be heard at the highest levels of Interior.

"We know him very well, and we have direct access to him, have conversations with him about issues ranging from federal land access to endangered species, to a lot of issues," Naatz said, according to an hourlong recording of the June 2017 event in Laguna Niguel provided to Reveal from The Center for Investigative Reporting…

"It's really a new thing for us," said Barry Russell, the association's CEO, boasting of his meetings with Environmental Protection Agency chief at the time, Scott Pruitt, and the then-Interior Secretary, Ryan Zinke. "For example, next week I'm invited to the White House to talk about tax code. Last week we were talking to Secretary Pruitt, and in about two weeks we have a meeting with Secretary Zinke. So we have unprecedented access to people that are in these positions who are trying to help us, which is great."

In that Ritz-Carlton conference room, Russell also spoke of his ties to Bernhardt, recalling the lawyer's role as point man on an association legal team set up to challenge federal endangered species rules. "Well, the guy that actually headed up that group is now the No. 2 at Interior," he said, referring to Bernhardt. "So that's worked out well."
Trump has essentially dismantled the EPA, gutting regulations that protect our air and water and boosting profits for those companies as a result. The less they have to spend on abating pollution, the more money they make. We now have energy lobbyists running both the EPA and the Interior Department, the proverbial foxes guarding the henhouse. The only thing that has helped at all is that they're so incompetent that they continually fail to follow the law on how to change regulations and the courts keep striking down their efforts. But the longer he's in office, the more damage will be done.