Firefighter turned con man Christian crackpot Mark Taylor, says that God sent him a prophetic dream that Donald Trump, Jr. will be the next president after his father leaves office. But here's the fun part — his ticket will include a vice president who is dead and has been for years. And his name will be familiar to you.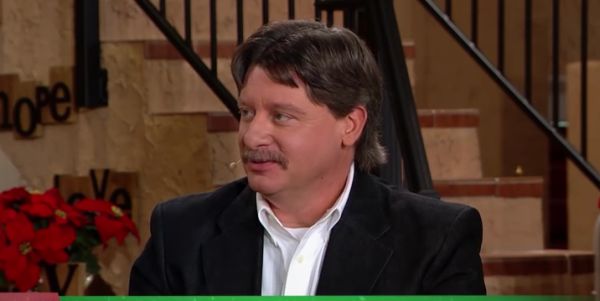 A few weeks ago, Mark Taylor, the so-called "firefighter prophet," claimed that God had told him that President Trump is not going to be the only member of the Trump family elected to the White House. At the time, Taylor didn't know who the next Trump president would be, but since then, he claims that God gave him a dream suggesting that Donald Trump Jr. could follow his father into the Oval Office … and just might do so by running on a ticket with John F. Kennedy Jr…

"The Lord's been telling me there is another one coming, another Trump coming," Taylor said. "I had a dream this morning and in the dream, I saw Donald Trump Jr. It was just a real quick snippet of it, but I knew there was an emphasis on 'junior' and then I thought, 'Hmmm, JFK Jr.' I knew it had something to do with JFK Jr."
But wait, you're asking. Isn't JFK, Jr. dead? Didn't he die in that plane crash? According to a lot of these people, he faked his death and is now part of the QAnon movement. Seriously. And I think it's true. I saw him at a Denny's recently with Elvis and Andy Kaufman.