With the frequency of domestic terrorism rising, Trump has apparently decided that the Department of Homeland Security doesn't need its primary intelligence unit that investigates and analyzes that problem and has disbanded it. Virtually all domestic terrorism in recent years has been committed by right-wing extremists.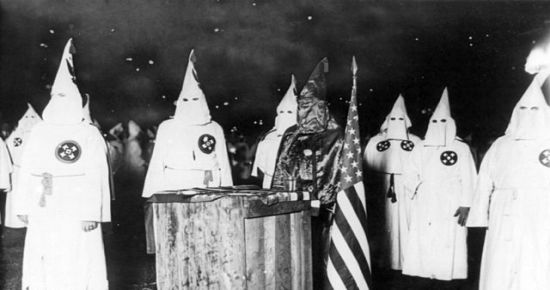 The Department of Homeland Security has disbanded a group of intelligence analysts who focused on domestic terrorism, The Daily Beast has learned. Numerous current and former DHS officials say they find the development concerning, as the threat of homegrown terrorism—including white supremacist terrorism—is growing.

In the wake of this move, officials said the number of analytic reports produced by DHS about domestic terrorism, including the threat from white supremacists, has dropped significantly. People in and close to the department said this has generated significant concern at headquarters.

"It's especially problematic given the growth in right-wing extremism and domestic terrorism we are seeing in the U.S. and abroad," one former intelligence official told The Daily Beast.
There were 50 people killed by domestic terrorists in the United States last year, nearly every one of them motivated by right-wing extremism. Most were committed by white supremacists, who overwhelmingly supported Trump in 2016. This is why he continually uses dog whistle rhetoric that echoes their own warped and racist beliefs. It may also explain why he disbanded this intelligence unit.