My old pal Joseph Farah, owner of the Worldnetdaily, is in serious trouble. The Washington Post got a look at a bunch of internal documents from the "news" site and interviewed many authors who signed on with their publishing company, and says the company is drowning in debt, has laid off almost all its staff, and has stiffed contractors, writers and virtually everyone else on their paychecks and royalties.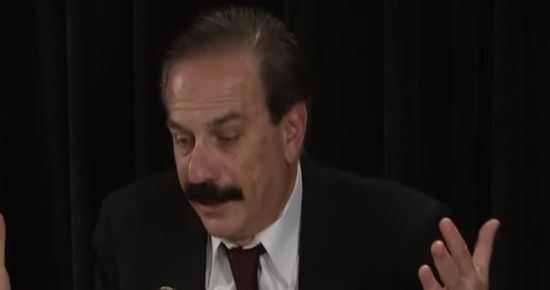 Even though Farah claimed in WND columns and emails to supporters last year to receive hundreds of thousands of dollars in donations —including tax-deductible contributions — some former employees and contractors have been laid off or had their deals canceled without being paid money they say they were owed. Many authors who signed on with the site's publishing arm, including former Republican senator Tom Coburn of Oklahoma, are fuming about allegedly not receiving royalties owed to them.

Coburn recalled in an interview that he had a "very frank and disturbing" conversation last year with Farah about unpaid royalties for his 2017 book, "Smashing the D.C. Monopoly."

"I accused him of not being honest," Coburn said. "He doesn't keep his commitments. He doesn't keep his word."

Other authors, initially attracted to WND by the image Farah crafted for himself as a devout evangelical Christian, have groused that they paid WND's pay-to-publish division thousands of dollars to have their books printed but haven't received the royalties they were promised or other items, such as audio versions of their works. Their complaints, requests for basic accounting statements and pleas for help were largely ignored, according to emails and interviews with more than a dozen authors…

Once a niche juggernaut with a devoted following and dozens of employees, WND has undergone a dramatic transformation. The site has left behind its upscale offices in Chantilly, Va., and now operates remotely via a small group of staffers scattered around the country. Farah wrote in a WND column in January that most of his staff is gone.

"We are struggling to survive," he wrote.
Well Joe, this is obviously a sign of God's displeasure with you for spreading all those lies about Obama being born in Kenya and giving a platform to right-wing crackpots and conspiracy nuts like Larry Klayman and Jerome Corsi. You should repent for your sins and then maybe God will shine his favor upon you once again. Couldn't have happened to a more ridiculous and dishonest guy. But I sure will miss them if they go away.