According to a New York Times report, Trump instructed Senate Majority Leader Mitch McConnell to confirm his nominee to be the chief counsel to the IRS immediately. That nominee just happens to have worked for the Trump Organization before, and had a practice with two others. With Congress demanding to see his tax returns, I'm sure that's totally a coincidence.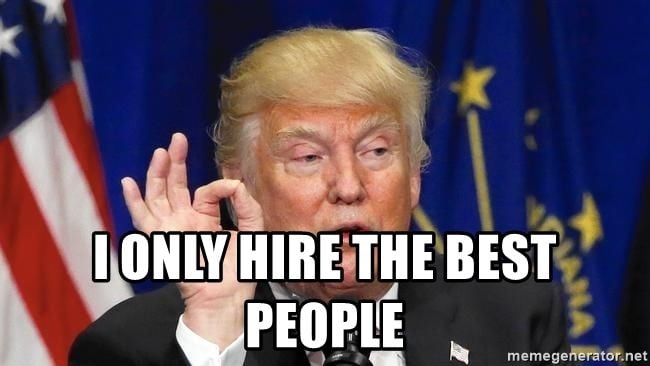 President Trump earlier this year asked Senator Mitch McConnell, the majority leader, to prioritize a confirmation vote for his nominee to be the chief counsel of the Internal Revenue Service, indicating that it was a higher priority than voting on the nomination of William P. Barr as attorney general, a person familiar with the conversation said…

But the request by Mr. Trump, made to Mr. McConnell on Feb. 5, raised questions about whether the president had other motivations. For months, the president has seethed over vows by congressional Democrats that they would move to obtain his tax returns from the I.R.S. And this week, the House Ways and Means Committee chairman, Representative Richard E. Neal, Democrat of Massachusetts, formally asked the I.R.S. for six years of the returns, using an obscure provision in the tax code to do so…

In July, when Mr. Desmond was first being considered by the Senate Finance Committee, Bloomberg reported that he had briefly advised the Trump Organization on tax issues before Mr. Trump took office. James Wilkinson, a spokesman for Mr. Desmond, told Bloomberg that Mr. Desmond had helped with "a discrete reporting matter for a subsidiary company that was resolved with no tax impact."

In private practice, Mr. Desmond worked for a time alongside William Nelson and Sheri Dillon, who currently serve as tax counsels to the Trump Organization.
Total coincidence. Trump didn't even know the guy had worked for him, he thought he just got coffee! And if you insinuate anything to the contrary, you're obviously a Muslim member of MS-13 intent on destroying the country.