An Australian con man — sorry, I mean "prophet" — spoke at the Seers Conference in Austin, Texas and told the dupes and marks there that God wants to start a revival in Austin, but witches, warlocks and demons are blocking the prayers of Christians in that city. Sounds totally plausible, doesn't it?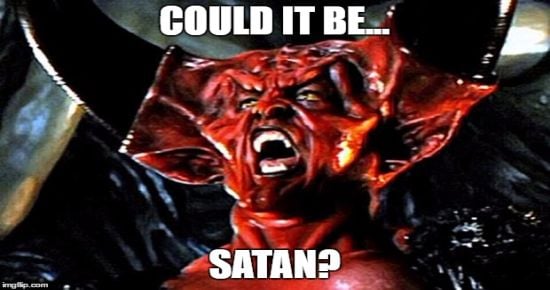 Reg Morais, a prophetic author, speaker and ministry leader in Australia, felt led by the Holy Spirit to travel halfway around the world to Austin to teach "spiritual warfare 5.0" to Christians who are using "spiritual warfare 1.0 tactics" in a highly strategic city…

"Austin is where the power is," said Morais, a Singapore-born, half-Indian/half Portuguese man who has no connection to Austin. "Demonic activity is at work in the capital of Texas at this moment. Witches and warlocks are busy at work. Territorial forces are here in the capital city. The stronghold needs to be broken. Austin is ready for a major revival to come through."
Clearly this is Matt Dilahunty's fault. He's the pope of witchcraft — I mean, atheism — in Austin, elected to that post by a vote of Local Coven 666. If only Matt would stop being so evil, God could help the city of Austin recover from its abundance of witches and great taco trucks, for the taco trucks are a great abomination to the Lord! Someone get Bob Larson on the phone, stat.