Donald Trump's buffoonery simply knows no bounds. He decided on his trip to the border in Calexico, California to criticize the 1997 settlement in Reno v. Flores, which said the government can't keep immigrant children locked up if their parents are charged in immigration cases. His tweet criticized "Judge Flores," who does not exist.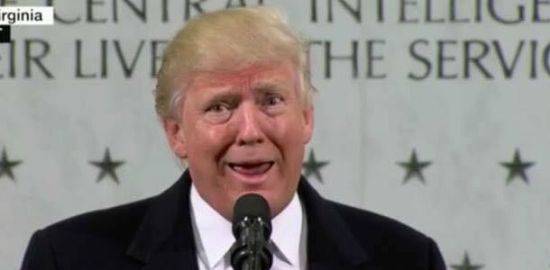 "Some very bad court decisions. The Flores decision is a disaster. I have to tell you, Judge Flores, whoever you may be, that decision was a disaster for our country," Trump said to the panel. "A disaster and we're working on that."…

It was named after Flores, a 15-year-old girl who fled El Salvador in 1985 and tried to enter the U.S. to live with her aunt. The Immigration and Naturalization Service, a government agency at the time, arrested Flores at the border and put her in a juvenile detention center. She was strip-searched and handcuffed in the process.

The Immigration and Naturalization Service would not give Flores' aunt custody of her because it was not allowed to release children to third-party adults. The agreement came after the American Civil Liberties Union filed a class-action lawsuit on behalf of Flores and other minors in similar situations.
You may remember Judge Flores from his role in the Bowling Green massacre. He's also responsible for hiding the evidence that wind power generation causes cancer. And why would Judge Flores do this? Obviously because he's Mexican and thus an enemy of the United States who hates all white people other than Democrats. Tucker Carlson will explain it all on his show tonight.