Christian con man Lance Wallnau, who has regular close contact with Trump and has prayed over him at the White House, says that the media is the "false prophet" spoken of in the Bible, who will pave the way for the coming of the Antichrist. That officially makes it 4.873,994 people and entities who have been declared as either the false prophet or the Antichrist himself, from Nero to the Catholic Church to Barack Obama and Hillary Clinton.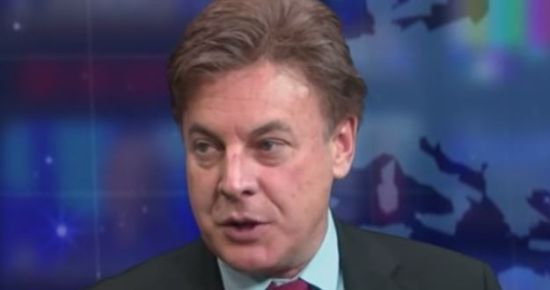 If Antichrist is ultimately a government spirit that takes over world governments to shut down Christians in the same way that Hitler took government and Nero took government, then the false prophet isn't some guy who's on Christian television prophesying false; the false prophet is the voice that supports the emergence of the Antichrist, and that's media.

The world-ruler spirit is a false prophet. Remember, there's principalities, powers, and rulers of the darkness. The world-ruling prince that reaches from the BBC and CNN all over Asia, all over Europe, Central America and South America and Africa, it's the voice of the false media, and everywhere I go in the world I have to listen to the torment of it, 24 hours a day. It's a lying voice, trying to support an anti-Christian agenda, and it's a counterfeit spirit …
Oh, and Alexandria Ocasio-Cortez is in a cult.
Wallnau then moved on to talking about Rep. Alexandria Ocasio-Cortez, waving a news report about the fact that she had been recruited to run for office by Justice Democrats. Wallnau treated this as astonishing news, as if conservative and Religious Right groups don't aggressively recruit people to run for office. Wallnau claimed that Ocasio-Cortez described the experience as a kind of "spiritual awakening" and declared that he feels sorry for her, saying, "It's a counterfeit. You look at her eyes, man … She's been taken in. She's drinking the Kool-Aid. She's in a cult. She doesn't even have a rational bone in her body. She's like in the cult."
How depressing is it that we live in a society where people — millions and millions of them — take people like Wallnau as anything but a crackpot or a con man?