To absolutely no one's surprise, Treasury Secretary Steven Mnuchin has rejected a request from the House Ways and Means Committee to see six years of Trump's tax returns as part of multiple investigations into several types of financial fraud. This will set up a legal battle between the legislative and executive branches of government.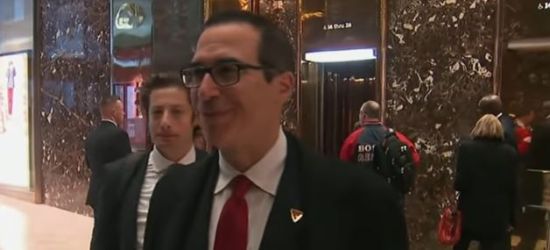 Steven Mnuchin, the Treasury secretary, said in a letter to Representative Richard E. Neal, the Democratic chairman of the House Ways and Means Committee, that the Treasury Department's lawyers needed more time to assess the lawfulness of the request and expressed concern that it would be a violation of taxpayer privacy.

Mr. Mnuchin did not say how much time the review would take but conveyed concerns about whether Congress has authority to review the records.

"The committee's request raises serious issues concerning the constitutional investigative authority, the legitimacy of the asserted legislative purpose and the constitutional rights of American citizens," Mr. Mnuchin wrote. "The legal implications of this request could affect protections for all Americans against politically motivated disclosures of tax information, regardless of which party is in power."
Unfortunately, this could take 2-3 years to work its way through the courts, a fact Trump's attorneys are well aware of. They're playing the long game here, hoping to make the process so long that no one will care, even if he is still in office. But the law is pretty clear on this. It says that upon request for someone's returns as part of a legitimate congressional investigation, the Treasure Secretary shall turn them over. And during the debate over the bill, Republicans tried to replace shall with may, but failed. So the intent of Congress is undeniable, as is the meaning of the text.