Mayor Pete Buttigieg is polling well in Iowa and raising lots of money in the Democratic primary for president and now he's going to be hounded by anti-choice crackpot Randall Terry. He's headed to Iowa to confront Butegieg for being a babykiller who is locked in the sexual bondage of homosexuality. Or something.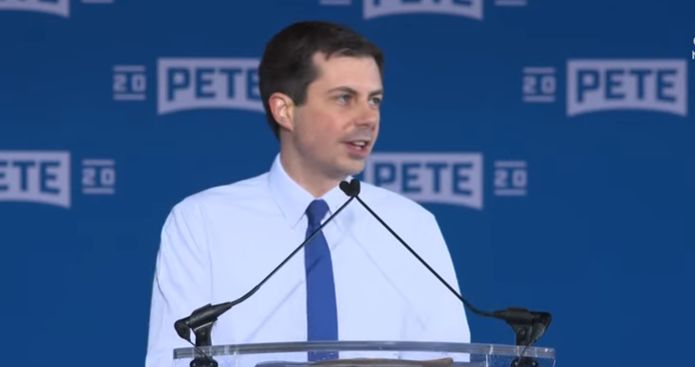 We are going to Iowa to confront the "new political sensation;" Pete Buttigieg.

We've sent a press release to every daily newspaper in the state of Iowa…telling them we are coming to welcome "Mayor Pete" AT ALL FIVE of his campaign stops next week!

As I read and read about this 37 year old, poor lost soul, I am filled with grief and rage.

I grieve for Pete Buttigieg – for his endangered soul, his sexual bondage – and I am enraged by what he is really doing.

He is a baby-killing politician, who is recruiting young people into homosexual bondage by his example, and trying to normalize what is an intrinsically evil behavior.
Terry is an anti-choice leader with a long history of some seriously sick and extreme statements. That's just what Mayor Pete needs.