One of the fascinating aspects of the Mueller report is that it chronicles dozens of instances in which Trump attempted interfere with investigations into him but was thwarted by White House aides either flat-out refusing to do his bidding or telling him they would and then just not following through. This was especially true of White House Counsel Don McGahn.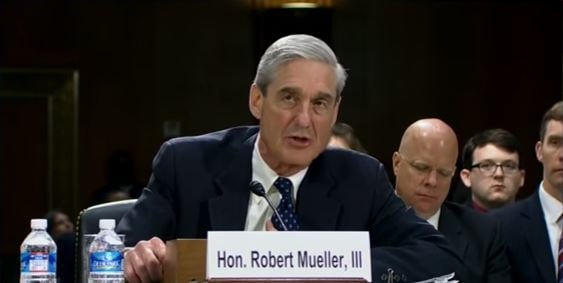 "The president's efforts to influence the investigation were mostly unsuccessful, but that is largely because the persons who surrounded the president declined to carry out orders or accede to his requests," the Mueller report concludes…

Mueller documents dozens of instances in which the president's own people reined him in. If these officials had gone along with everything Trump had asked for, the evidence of obstruction would likely be much stronger, and calls for impeachment on the Hill today would almost certainly be louder…

The Mueller report could also be called the McGahn report. The former White House counsel's name appears 529 times, including in footnotes, on 66 separate pages. He clearly cooperated with prosecutors, and the portions of the report involving his interviews – given under oath – are gripping.

In June 2017, three days after The Washington Post revealed that the special counsel's office was investigating whether the president had obstructed justice, Trump called McGahn at home and directed him to call Rosenstein and say that the special counsel had conflicts of interest and must be removed.

"McGahn did not carry out the direction, however, deciding that he would resign rather than trigger what he regarded as a potential Saturday Night Massacre," the report says. "McGahn recalled that the President called him at home twice and on both occasions directed him to call Rosenstein and say that Mueller had conflicts that precluded him from serving as Special Counsel. … He and other advisors believed the asserted conflicts were 'silly' and 'not real,' and they had previously communicated that view to the President. McGahn also had made clear to the President that the White House Counsel's Office should not be involved in any effort to press the issue of conflicts…
McGahn at one point decided he was going to resign, but was talked out of it by, of all people, Steve Bannon. When Bannon is the voice of reason, you know we've gone off the deep end. There are many, more instances of this. As bad as it is, it could actually be worse if not for these aides refusing to do Trump's bidding.