One of the more mysterious parts of the Trump/Russia story has long been the meeting between Erik Prince, founder of Blackwater and brother of Education Secretary Betsy DeVos, had with a Russian oligarch in the Seychelles Islands. The Mueller report shows that Prince lied repeatedly about the meeting, claiming it was just a chance meeting and had nothing to do with Trump.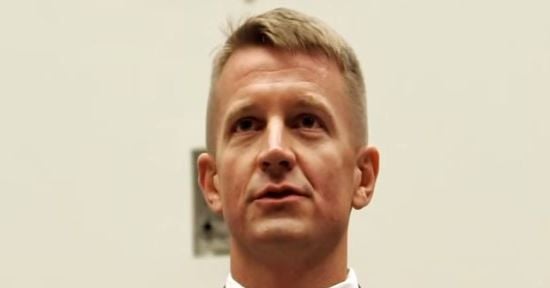 Prince said the meeting with Kirill Dmitriev, the head of one of Russia's sovereign wealth funds, the Russian Direct Investment Fund, was a chance encounter. Not true.

Prince said they talked mostly about minerals and energy. Not true.

Prince denied he was acting as a Trumpworld emissary when he met with Dmitriev. Mueller's report seems to indicate that is also not true.

Oh, and Dmitriev's representatives claimed in a Kremlin propaganda outlet that The Daily Beast's reporting on his participation in the Seychelles and his conversations with Prince was some kind of "smear campaign." The reporting matched Mueller's report. It was true.
Prince said he didn't know who he was meeting on his trip to a remote Indian Ocean island in January 2017, just days before the inauguration of President Trump. Not true.
As has long been obvious in Trumpworld, every denial is a confession.